Seiyo Housing Corp.
Have a lifelong relationship through housing
--Aiming to be one and only company for customers--
Our motto is to have a lifelong relationship through housing, since we hope those who have become our customer to be a fan of us through the home their family is living in, as well as the building for many years, not only by themselves but down to posterity.
We continue to go ahead of the times with our housing and provide homes that customers require. Our relationship with customers will not end when we close a deal. We will develop a lifelong relationship from new construction through after-sales maintenance to renovation. With the aim of becoming a company that customers will thank, we will contribute to them for a better environment to live and enriched life.
Moreover, we consider that improvement in both hardware and software is important for us to realize our philosophy of a lifelong relationship. Hardware is quality of our product. Software is our service. By continuously providing intangible value, i.e., satisfaction, even after the completion of the house, we will strive to enhance customer satisfaction.
Seiyo Housing will develop products that enable us to accurately respond to the needs of the community and customers and will carefully and sincerely address customers' questions and relieve their anxiety, aiming to be one and only community-based company for customers by providing high quality housing and homes.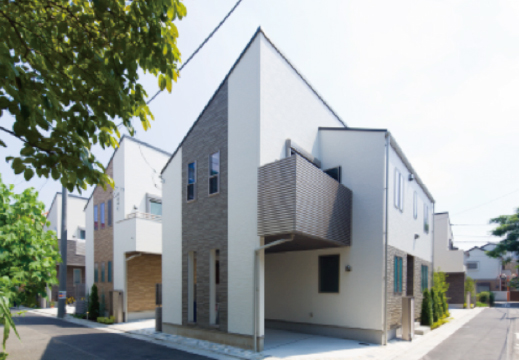 Real building contractor. Real real estate agent
ZEN Holdings Group, additionally providing real living support services newly constructed to meet the needs of the times, aims to become a corporate group that carries out its unique management focusing on the community.
As a member of the Holdings, Seiyo Housing is in charge of providing the information related to housing and living.
We accurately respond to the changing needs of the times and pursue the creation of valuable housing without compromising quality.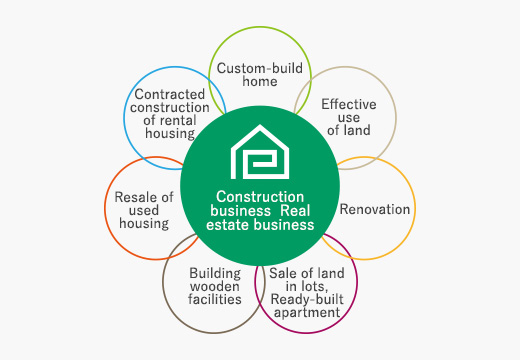 Company Name

Seiyo Housing Corp.

Representative

Chairman and representative director:Hideki Nishimura

Directors

Director: Hitoshi Furumaki
Director: Yukihiro Sato
Auditor: Makoto Mochizuki

Head Office

3-20-3 Higashi-ikebukuro, Toshima-ku,Tokyo
170-0013 Japan

Capital

100 million yen

Sales

6,036 million yen

Headcount

73

Business Description

Construction of custom-built housing;
Design, construction and sales of condominiums;
Design, construction, management and administration of independent rental housing;
Project, development and sales of housing complex;
Renovation of independent housing, housing complex, facility and stores;
Proposal for the effective use of land;
Real estate brokerage service; and purchase and resale business

Building Lots and Buildings Transaction Business License

Authorized by Minister of Land, Infrastructure, Transport and Tourism, (6) No. 5368

Construction License

Authorized by Minister of Land, Infrastructure, Transport and Tourism, (TOKU-27) No.13653

First-class registered architect office

Registered with Governor of Tokyo No. 43278
Registered with Governor of Miyagi Prefecture No. 12510022

Second-class registered architect office

Registered with Governor of Kyoto Prefecture (29B) No. 02803

Main Banks

Mizuho Bank
MUFG Bank
Resona Bank
The Toho Bank
The 77 Bank
Kiraboshi Bank
The Daisan Bank, The Higashi-Nippon BAnk
Sugamo Shinkin Bank
The Kyoto Shinkin Bank
Kyoto Chuo Shinkin Bank
The Kita-nippon Bank
Mori No Miyako Shinkin Bank
The Sendai Bank

Main memberships

National Housing Industry Association
Japan 2x4 Home Builders Association
Corporate Site