Takeda Service Co., Ltd.
Have a lifelong relationship through housing as a good partner for asset management
Engaged in various services concerning real estate from land usage including construction, sale and purchase to management and renovation
Takeda Service aims to become the one and only company in Nerima Ward, Tokyo, in the business field related to housing, such as real estate and construction, focusing on condominium management.
In our leasing business of rental apartments, we help our customers run sound and stable businesses by attaining both a high occupancy rate and the reduction in cost of operation management.
For customers who have concerns about their assets, we can make a customized proposal for tax-saving or inheritance measures to meet individual's needs with our experience and achievements over almost 50 years.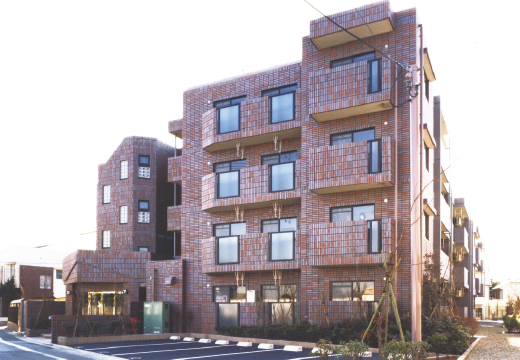 <Construction Business>

Takeda Service will make the best plan to meet our customers' requirements from planning through designing to construction and after-sales service.
We will meet different requirements from our customers.

<Real Estate Business>

We are engaged in buying and selling of a lot of land and buildings mainly in Nerima Ward where our offices are located. We can make helpful suggestions about assessment, pricing and how to deal with the authorities, leveraging the benefits of being a local company.

<Management Business>

The total management system that each of specialized departments engages in specific service allows us to support our customers with all range of services associated with rental management from contract agency to daily building management.

<Renovation Business>

We help our customers make use of their invaluable assets over a long period of time with our creative planning and advanced technology, while maintaining a comfortable living environment and preventing a decline of assets value due to age-related degradation.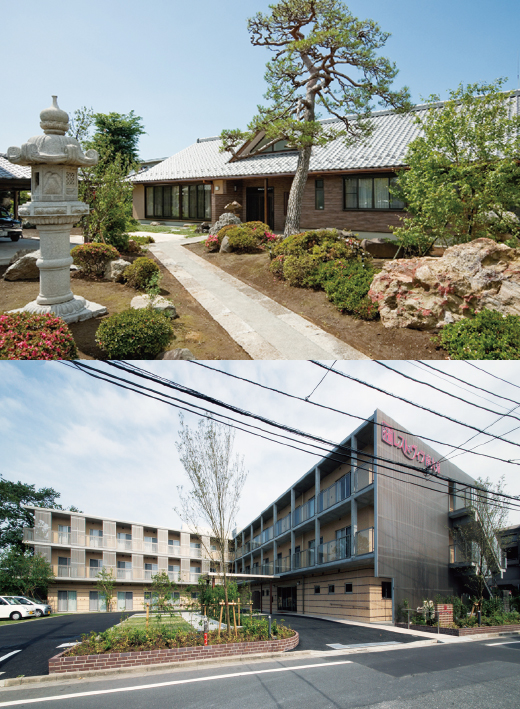 Company Name

Takeda Service Co., Ltd.

Representative名

Hideki Takeda

Head Office

"6-29-20 Oizumi-cho, Nerima-ku, Tokyo
178-0062 Japan

TEL: +81-3-5935-1400
FAX: +81-3-5935-1402
E-Mail:service@takeda1001.co.jp

Capital

50 million yen

Membership

National Association for Real Estate Transaction Guaranty

Business Hours

Main Office: 9:00 a.m. to 6:00 p.m. * Other offices: 10:00 a.m. to 7:00 p.m.

Business Description

<Construction Business>

〇 Individual houses
〇 Apartments and condominiums
〇 Commercial facilities
〇 Medical facilities
〇 Care facilities

We propose the best plan according to customer's needs from planning to designing, construction and after-purchase service.
We will respond to every request from customers.

<Real Estate Business>

〇 Land sales
〇 Buying and selling of independent housing and condominium
〇 Tenant brokerage
〇 Leasing brokerage

Takeda Service, mainly in Nerima Ward where our offices are located, are engaged in a lot of buying and selling of land and buildings.
We make a proposal of assessment, pricing and how to deal with the authorities, leveraging the benefits of being a local company.

<Management Business>

〇 Maintenance of buildings
〇 Legal inspection
〇 Cleaning, planting and maintenance
〇 Agency for new tenants and contracts
〇 Collection agency

The total management system that each of specialized departments engages in specific service allows us to support our customers with all range of services associated with rental management from contract agency to daily building management.

<Renovation Business>

〇 Proposal of repair for buildings and equipment
〇 Renovation of condominium
〇 Renovation of independent housing
〇 Renovation of tenant property

Takeda Service helps our customers make use of their invaluable assets over a long period of time with our creative planning and advanced technology, while maintaining a comfortable living environment and preventing a decline of assets value due to age-related degradation.

Holidays

Main office: year-end through New Year period * Other offices: every Wednesday, and year-end through New Year period

Contact information for tenants

● Customer Service Office
TEL: +81-3-5935-1410
Please feel free to contact us about any subjects, including consultation, repair, cancellation, insurance and certification of parking space.

License No.

Governor of Tokyo (2) No. 95082

Other licenses and registrations

Construction license
Authorized by Governor of Tokyo (TOKU-29) No. 139744
Registered architect office
Takeda Service Co., Ltd. as First-class registered architect office
First-class registered with Governor of Tokyo, No. 58362
Designated corporation for Metropolitan Citizens' Housing
No. 97-6-009
Corporate Site